What is HQ?
A home for our campers to live everyday of the year, learning, enjoying and growing together in the love of Jesus and the beauty of life. A place to discover and stretch themselves to meet their full potential in a safe, healthy and super fun environment and impact their families, communities and our country.
Facility
Indoor
Workshops
Clinic
Chill area
Gaming area
Cafeteria
Study room
Indoor court
Cinema/lecture hall
Dance and theatre
Music room
Lodge
Terrace
Outdoor
Multi purpose court
Pool
Cabins
Gym
Dining
Pizzeria
Reception & entrance
Pool bar
Campfire
Climbing wall
Program
This place offers: (exclusive for members)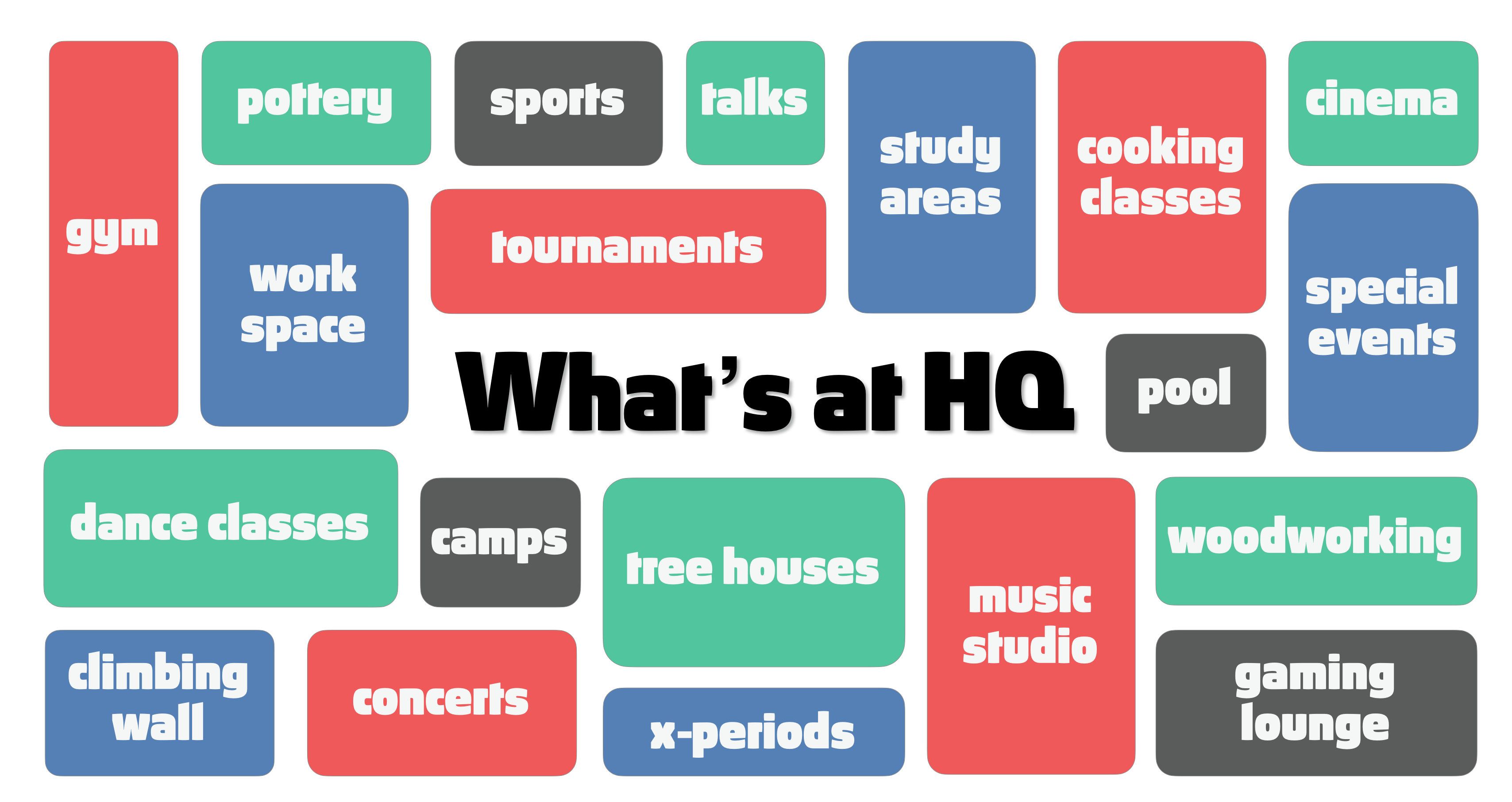 How to become a member?
ex-WSC campers and staff of all ages
What about our friends? (none WSC)
You will have free passes for your friends once we get to know them, they can apply for a membership